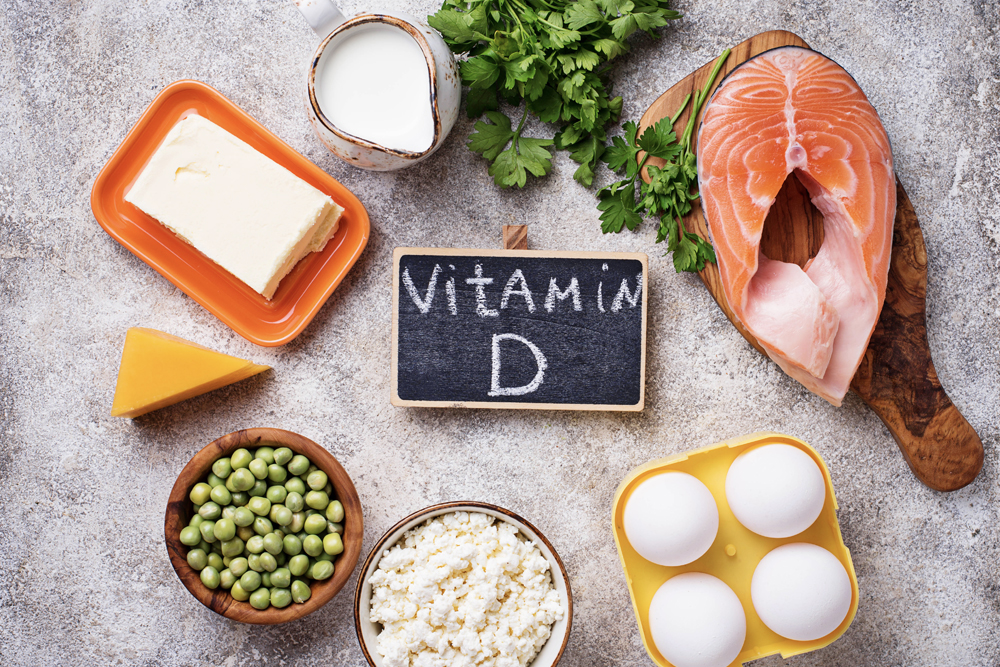 You follow your training plan step by step and support it with a suitable diet. You remember about protein supplements and other supplementation helping you obtain valuable muscle mass. Do you pay the same attention to vitamins supply? If you associate vitamin D3 and K2 mainly with prevention of rickets in children, it is time for you to change your thinking. See the essence of these ingredients in athlete's diet and... start supplementation as soon as possible.
Hard training is a serious challenge to your organism. At this time your organism manifests an increased demand for some vitamins. A special role in the athletes' diets is played by two vitamins: D3 and K2. Although people associate them primarily with support to growth and development of bones in children, they may prove to be indispensable in... body building.
Vitamin D3 for athletes - significance
Vitamin D3 is of paramount importance to athletes. Above all it supports operation of immunity system, thanks to which even exhausted organism is not so exposed to infections. For you - as an active person - it means lower likelihood of training break due to infection.
What is more vitamin D3:
helps you keep a suitable amount of calcium
supports absorption/use of calcium and phosphorus, which helps you keep the calcium and phosphorus balance
assists in muscle work by increasing muscle strength
helps you prevent loss of muscle mass
may foster weight loss
According to guidelines, adults should supply 800-2000 IU a day - particularly if insufficiently exposed to sun.
Recommended products with vitamin D3 and K2
Vitamin K2 for athletes - significance
Intensive training may lead to serious injuries – for example dislocations, spraining and bone fractures. The likelihood of getting injured gets higher as the bones get weaker. You can prevent it by taking vitamin K2 in the form of supplement.
Vitamin K2 not only supports blood coagulation process, but also:
helps you keep optimal bone mineral density
supports transportation of calcium from blood to bone tissue
All of this helps you keep your bones healthy and strong, and they get more resistant to fractures and other injuries.
Following the applicable standards, a daily intake of vitamin K in adults is 75-120 µg. It is advisable to take it as MK-7 - this form assures very good assimilability.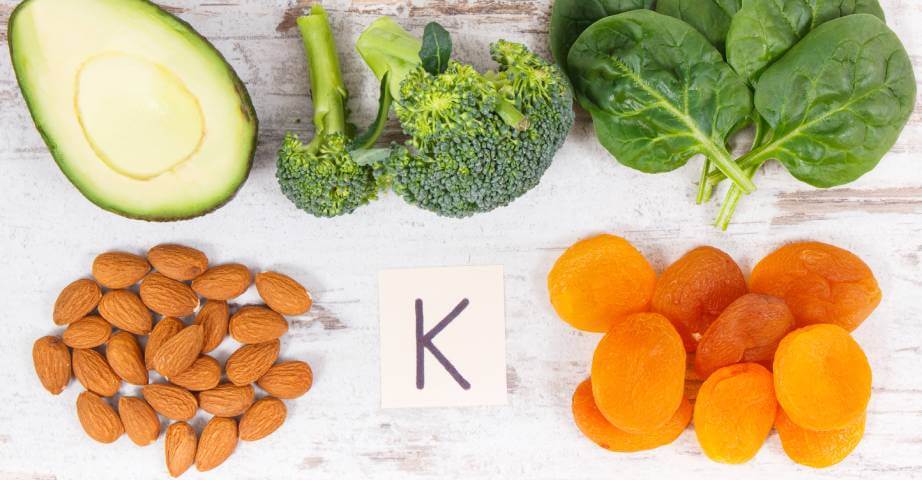 Vitamin D3 and K2 – choose reliable supplements
Before you start supplementing D3-rich and K2-rich preparations, it is important that you undergo relevant laboratory tests. Based on the results, presented to a doctor or pharmacist beforehand, you will learn if you actually need to use vitamin products at all.
If so, choose reliable and safe supplements - you can find them in OstroVit's offer. We recommend the following:
OstroVit Vitamin D3 4000 + K2 100 tabs - a supplement with natural ingredients; economic box - as many as 100 pills, which covers a 200-day supplementation.
OstroVit Vitamin D3 + K2 90 tabs - a supplement with vitamin D3, enriched with vitamin K2 in the form of MK-7 (best assimilable); a box of 90 pills is sufficient for a 3-month supplementation.
OstroVit Vitamin D3 + K2 Liquid 500 ml - a dietary supplement in the form of liquid based on natural fruit juices; convenient administration and vitamin C added - these are major advantages.
OstroVit Vitamin D3 + K2 + Calcium 90 tabs - a dietary supplement with vitamin D3 and K2, whose composition has been enriched with calcium - for better support to bone strength.
Choosing OstroVit supplements, you can be sure they are effective. All preparations have been tested for presence of particular ingredients.
Remember! Supplements can never substitute a properly balanced diet - they need to supplement it only. The foundation is balanced eating habits and active lifestyle. You do not need to worry about the latter since – being an athlete - physical effort is your daily agenda.