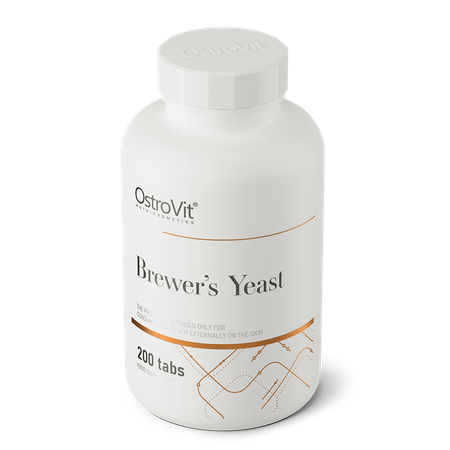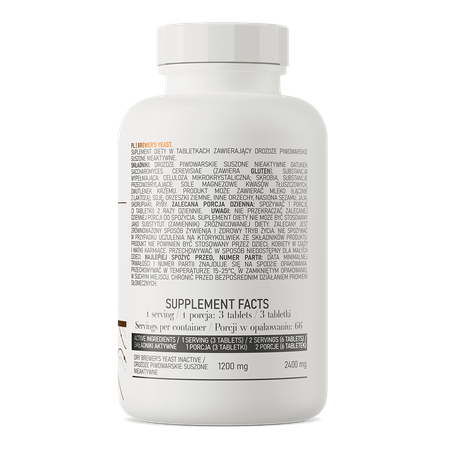 OstroVit Brewer's Yeast 200 tabs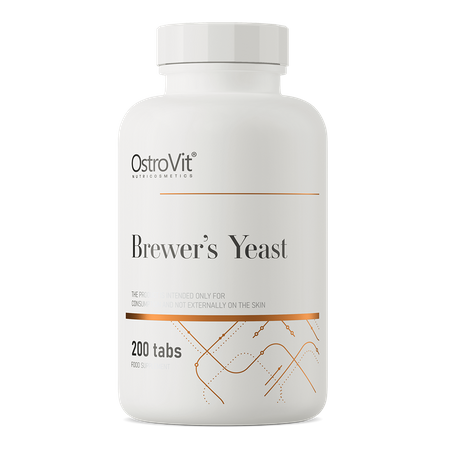 3,67 €
OstroVit Brewer's Yeast 200 tabs
OstroVit Brewer's Yeast is a modern dietary supplement which contains B-group vitamins, iron, phosphorus and other minerals. Brewer's yeast tabs are safe to the organism and easy to consume. Contrary to baker's yeast, they do not cause any unpleasant digestive issues.
3
Tablets
1 serving = 3 tablets
Properties of the ingredients contained in OstroVit Brewer's Yeast:
Although most of us associate brewer's yeast mainly with the production of one of the popular alcoholic beverages, this ingredient also has many different properties, thanks to which you will take care of a beautiful appearance in a healthy way.
WEALTH OF MINERALS - Minerals included in beer yeast, that is primarily iron and phosphor, assure beautiful look without any sacrifices.
SKIN CARE - OstroVit Brewer's Yeast tabs are recommended to those who deal with greasy skin and acne. Natural ingredients included in the supplement regulate operation of sebaceous glands, thus keeping the optimal skin moisturizing level.
STRENGTHENING HAIR AND NAILS - Minerals included in the supplement influence the condition of hair and other tissues. Thanks to them, hair gets stronger and more glossy and does not get dry, while nails do not break so often.
EVERYDAY COMFORT - One box of OstroVit Brewer's Yeast dietary supplement is sufficient for over a month of regular supplementation. Beer yeast in the form of tabs is easier to dose when compared to powder which must be used to prepare oral suspension.
Laboratory-proven quality

For the sake of the health of our customers, the products we manufacture are regularly tested in an independent accredited laboratory in order to ensure and maintain the highest quality.
Suggested usage
Take 1 serving (3 tablets) two times a day.
Do not exceed the recommended daily dose. Do not use the product as a substitute (replacement) for a varied diet. Recommended are balanced diet and healthy lifestyle. Do not ingest if you are allergic to any of the ingredients. Children, pregnant or nursing woman must not take the product. Keep out of the reach of children.
Nutritional information
Ingredients
Dry brewer's yeast inactive species Saccharomyces cerevisiae (contains gluten), bulking agent: microcrystalline cellulose; starch, anticaking agents: magnesium salts of fatty acids, silicon dioxide.
Product may contain milk (including lactose), soybeans, peanuts, other nuts, sesame seeds, oats, eggs, crustaceans, fish.
Nutrition Facts
| Active ingredients | 1 serving | 2 servings |
| --- | --- | --- |
| Dry brewer's yeast inactive | 1200 mg | 2400 mg |
Product reviews
0
opinion
Questions and Answers
Add a question about this product